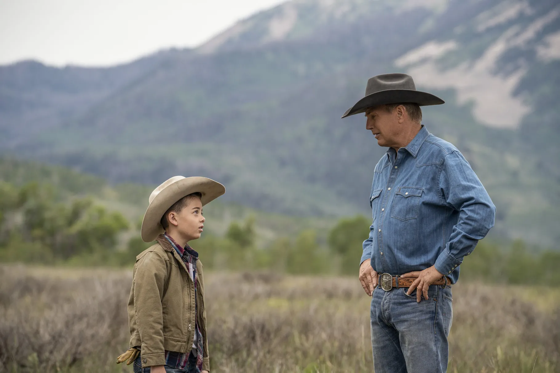 Big news: Paramount Network's hit show Yellowstone posted the largest TV audience (14.7M viewers) for a scripted show since 2017 (The Walking Dead).
Big question #1: What makes this so impressive?
Quick answer: Yellowstone is airing on a low-profile cable network with no availability for next-day streaming. Peacock has the rights to the first three seasons for streaming.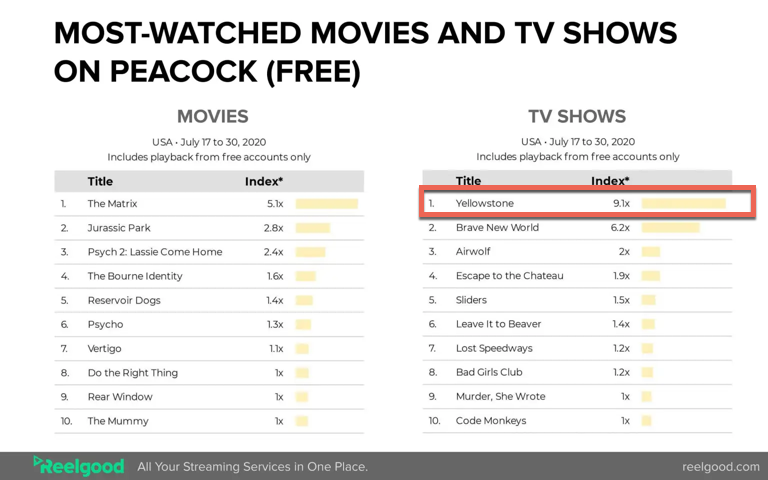 Key details for Yellowstone:
1) Premiered in June 2018
2) Starring Kevin Costner
3) 39 episodes (including the current season)
4) The first prequel (1883) launches in December
Paging Mrs. Screens: 1883 will feature both Tim McGraw and Faith Hill.
Video: 1883 | Teaser | Paramount+
Yellowstone average viewership (YoY growth) according to Wikipedia:
1) Season 1 (2018) – 2.2M
2) Season 2 (2019) – 2.4M (↑ 5%)
3) Season 3 (2020) – 3.9M (↑ 66%)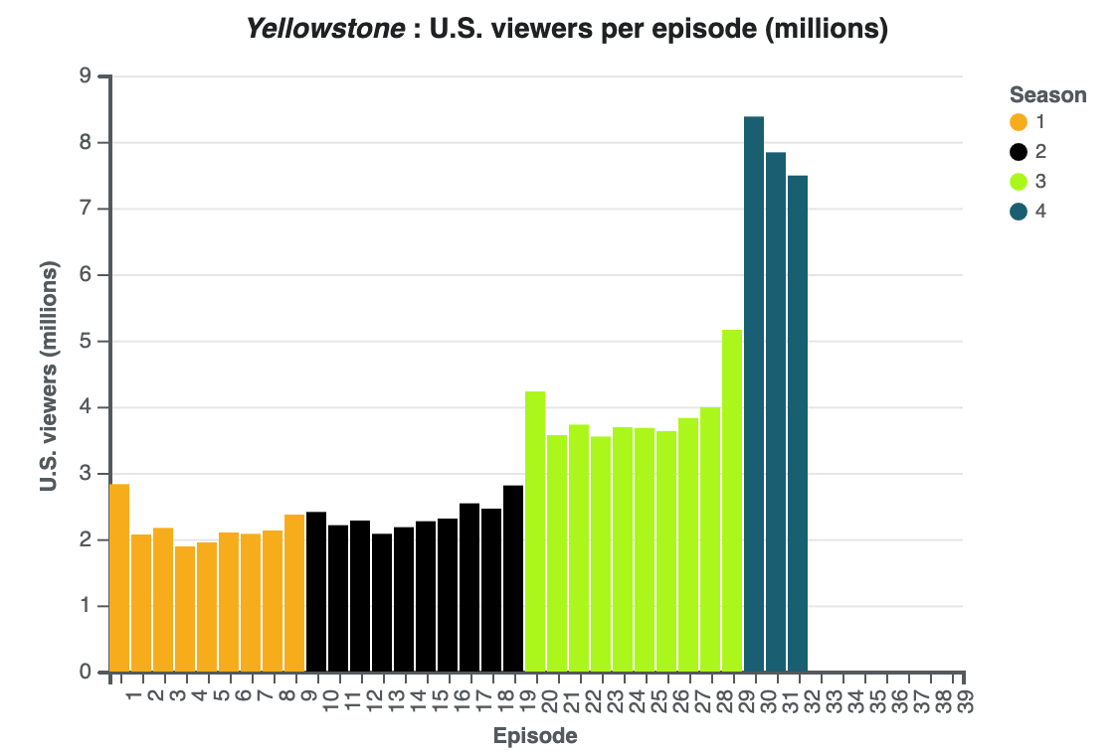 Big question #2: Can this viewership possibly keep growing?
Quick answer: The comparison is already being made to how Breaking Bad grew viewership over time. Also, ViacomCBS could move this show to CBS and instantly increase the audience.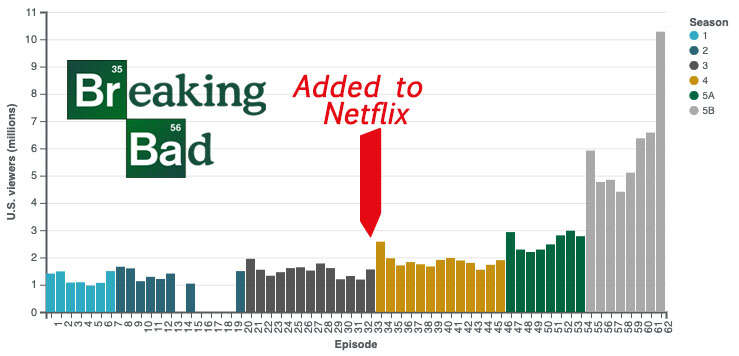 Asking for a friend: I live in a coastal city and haven't heard of the top television show. What gives?
Quick answer: The media writes about acclaimed shows such as Succession, but rarely about Yellowstone, even though both have a virtually identical plot.
Viewers for 2021 premiere:
1) Yellowstone – 14.7M
2) Succession – 1.4M
Flashback: Two Americas, tuning each other out
PSA: This is something we wrote about back in June 2019 when comparing interest in Succession to WWE Raw.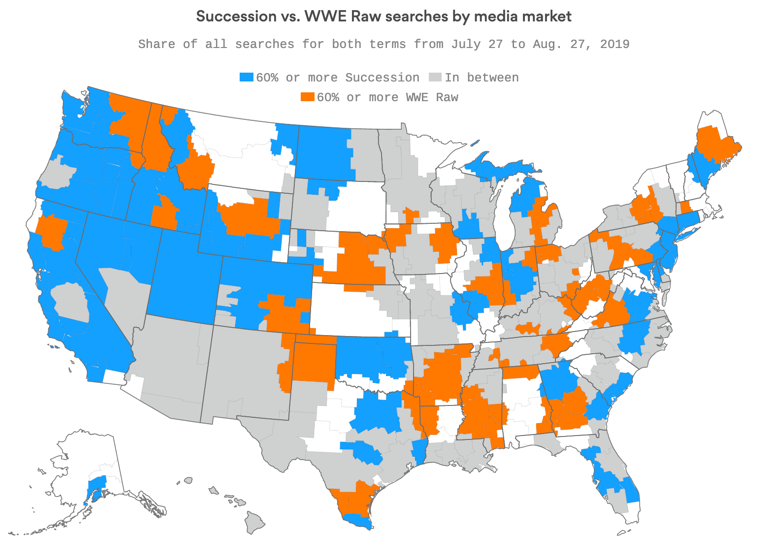 Disclaimer: Mr. Screens is a fan of both Yellowstone and Succession. The consistent inclusion of "truck porn" gives an edge to Yellowstone.
Video: RAM Trucks Integration into Yellowstone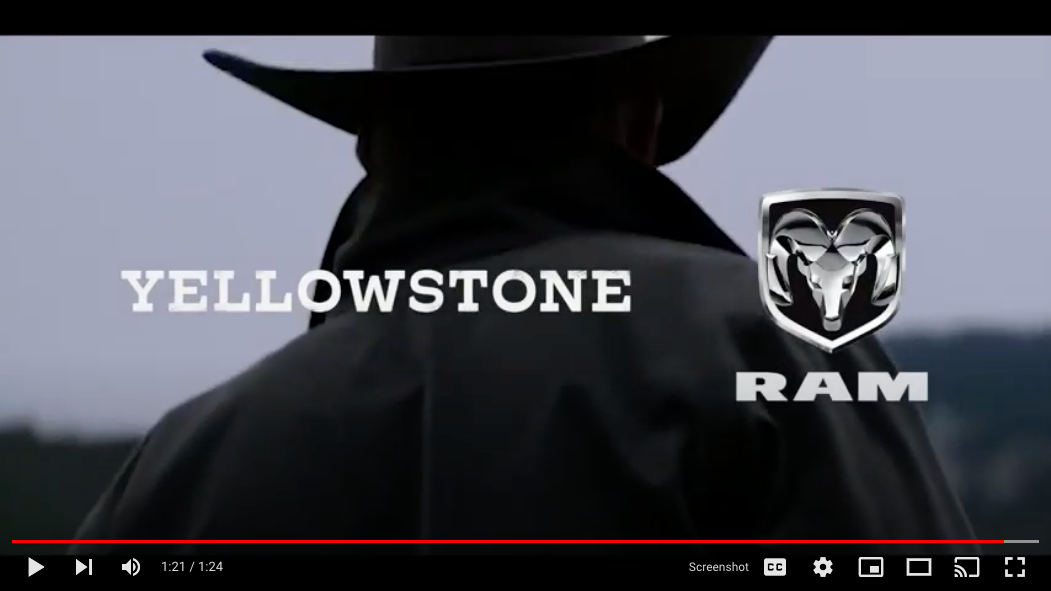 More #1: Yellowstone is one of TV's biggest hits. What's Yellowstone, anyway?
More #2: Yellowstone's 8MM Viewers Never Got The Memo That Cable Was Dead
More #3: 'Yellowstone' Season 4 Premiere: A Surprise Death, And A Tease With Tim McGraw As Dutton Patriarch In Prequel '1883'