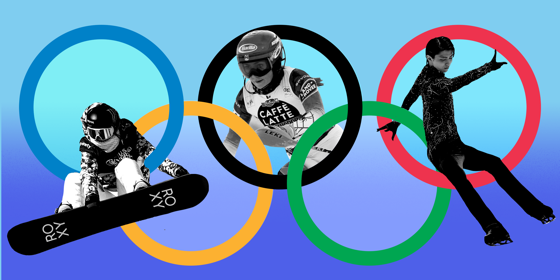 Big news: Peacock ended 2021 with 24.5M active accounts and 9.0M (37% of total) paid subscribers.
Peacock streaming service usage according to Whip Media:
1) Once a week – 45%
2) Once a month – 21%
3) Every day – 13%
4) Rarely – 12%
5) Once every few months – 9%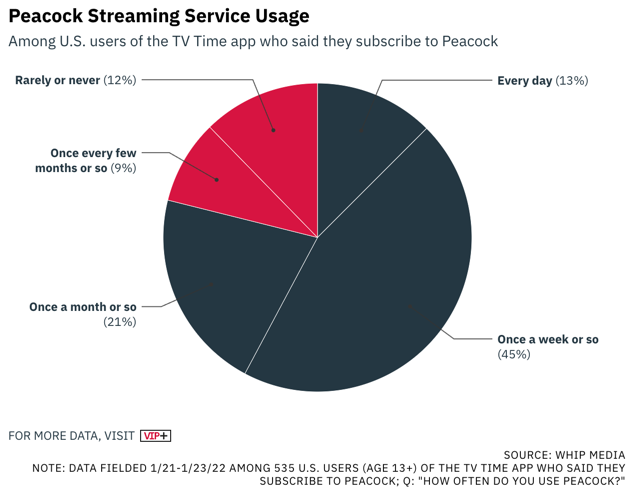 Dive deep: What Does NBCUniversal's Peacock Launch Mean for Convergent TV?
Big question #1: What events drove new subscribers for Peacock?
Quick answer: The Summer Olympics.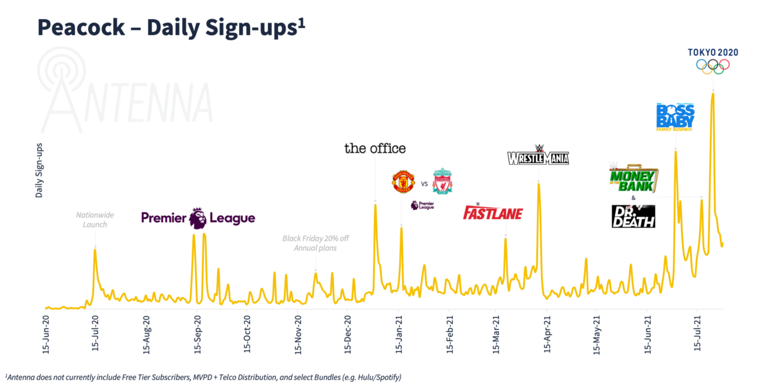 Flashback: NBC Hopes the Olympics Help Peacock Take Flight
Why this matters: Peacock has both the Super Bowl and Winter Olympics in February, which should grow subscribers.
Big question #2: What share of Peacock subscriptions from the Summer Olympics stuck around?
Peacock retention rate for users who signed up around Summer Olympics according to Antenna:
1) One month – 66%
2) Two months – 58%
3) Three months – 53%
4) Four months – 50%
5) Five months – 48%