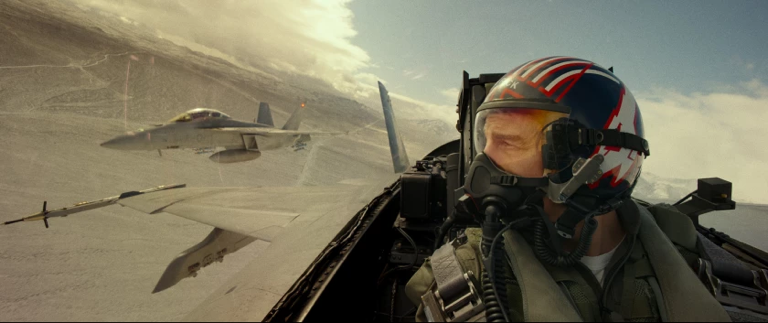 Big news: Top Gun Maverick broke the record for the largest domestic Memorial Day weekend opening ever with $156M.
Why this matters: Box office revenue (through May) is down 40% vs. 2019, making this an even bigger accomplishment.
Flashback: 2021 Box Office Revenue's Still in Recovery
Wow #1: Until now, Tom Cruise had never surpassed $65M domestically for an opening weekend.
Top 5 all-time domestic box office hits for Tom Cruise:
1) Top Gun Maverick (2022) – $291.6M
2) War of the Worlds (2005) – $234.3M
3) Mission Impossible 2 (2000) – $215.4M
4) Mission Impossible: Ghost Protocol (2011) – $209.4M
5) Mission Impossible: Rogue Nation (2015) – $195.0M
Wow #2: Ticket sales declined 29% for the second week, the lowest ever for a movie with a $100M+ opening.
U.S. movie (January – May) ticket revenue (YoY growth) according to Box Office Mojo:
1) 2017 – $4.6B
2) 2018 – $4.9B  (↑ 8%)
3) 2019 – $4.5B  (↓ 8%)
4) 2020 – $1.8B (↓ 60%)
5) 2021 – $646M (↓ 64%)
6) 2022 – $2.7B (↑ 316%)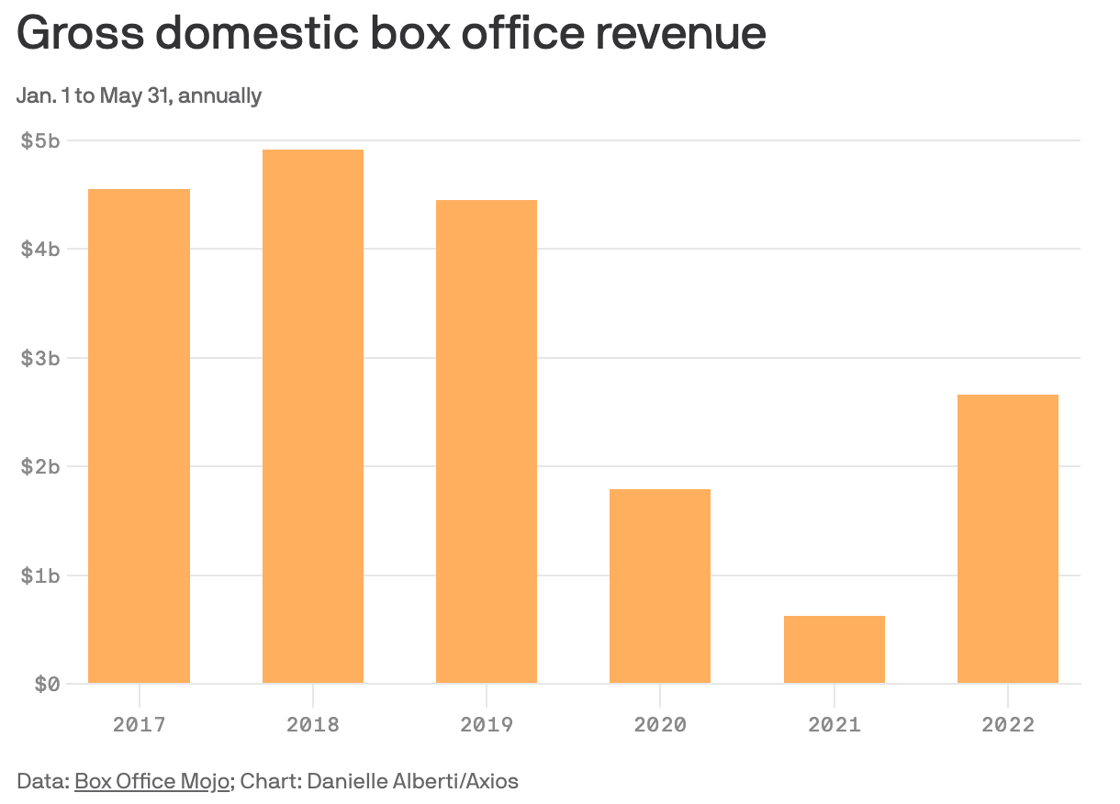 Key details for Top Gun Maverick:
1) 55% of the audience over 35
2) First Top Gun movie debuted in 1986
3) 97% rating on Rotten Tomatoes