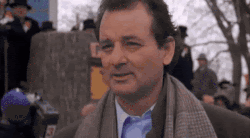 1) Politics will have both a historic video ad spend ($8.8B) and trouble reaching voters – Our recent estimate has the 2022 midterms growing 125% (↑ $4.8B) vs. 2018.  Even with the spend/voter effectively doubling, we anticipate the total % of voters reached to decline. This reflects how difficult it is for all marketers to reach the largest share of their targets. No single screen is the answer. Marketers need to be everywhere their targets are consuming ad-supported video.
The bottom line is if an industry (politics) with the highest video ad spend per target can't reach all of their targets with traditional media planning, then that should be a wake-up call for everyone else.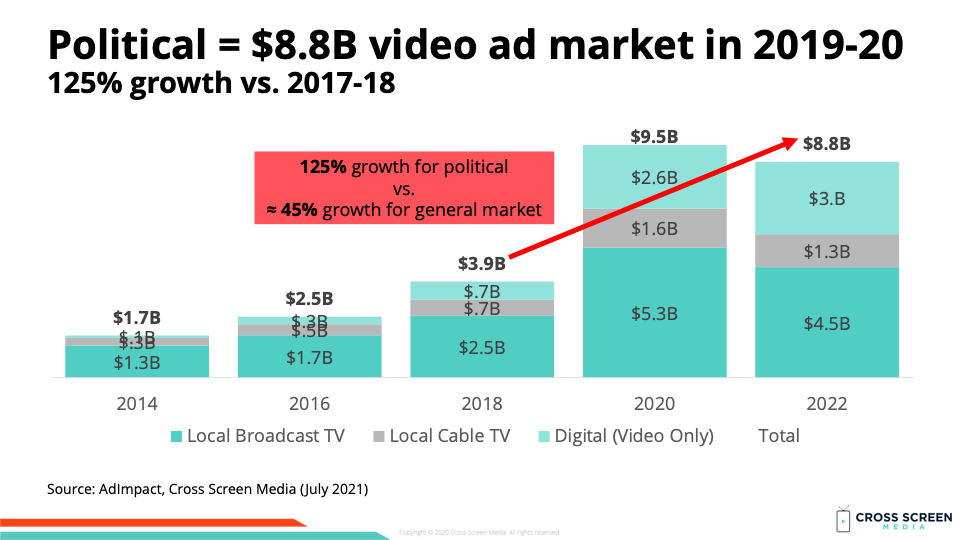 Verdict: The final number will be in this neighborhood (100%+ growth).  Attention turns to 2024 and how much it will grow over 2020 ($9.5B).
2) YouTube/Snap/TikTok/Instagram creators are about to go mainstream with diverse revenue streams – We've talked about MrBeast along with Charli D'Amelio developing a drink with Dunkin.  This is an early trend that is about to blow up in a hurry.
The opportunity struck me recently when the Screens family searched Uber Eats for something to order and came across MrBeast Burger.  Both Lil Screens and I knew who MrBeast was and we came to a rare agreement on what to eat based on that brand.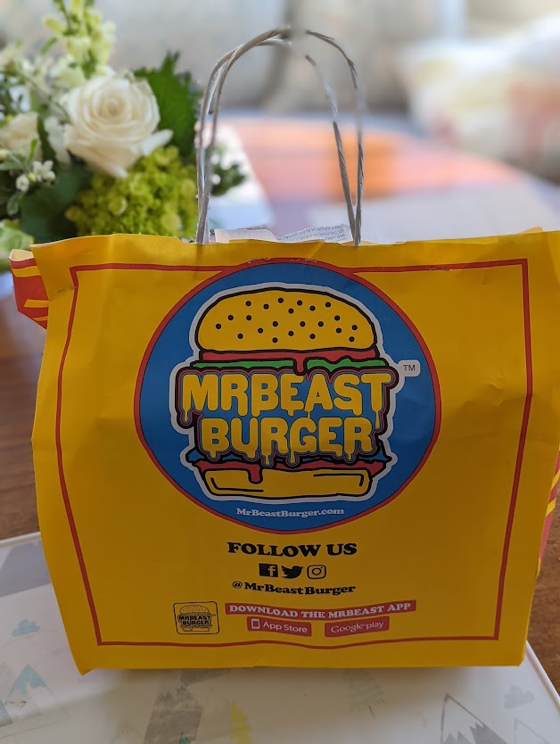 Verdict: 20K people lined up for the opening of a MrBeast burger shop in a New Jersey mall.  What would be considered a success for a current QSR burger joint?  200 people?  His next move is a $150M fundraising target and a $1.5B valuation to scale the business.
A shout-out to Andrew Rosen, who has been covering this topic @ The Information.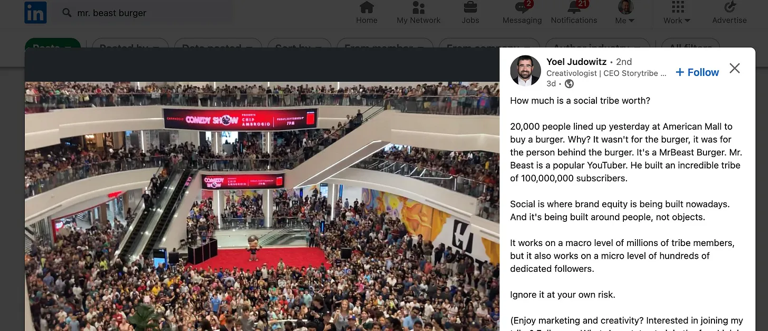 More: Mr. Beast is the biggest story in media you probably aren't paying enough attention to
3) The distribution/TVOS fights continue (duh), but the recommendations/search battle moves to the forefront – This came up in the YouTube/Roku fight.  How consumers find content and what they define as the "home screen" will have massive ramifications for who wins the Screen Wars.  For example, if Netflix can keep you in the Netflix app through improved recommendations/search, then that is less time for others (Roku, Samsung, HBO Max, Disney, etc.) to earn your time.  The big question is, what lengths do the hardware gatekeepers go to make their recommendations/search the default.
Verdict: The TVOS wars were quiet in 2022, but look for these to flare up in 2023 and beyond.