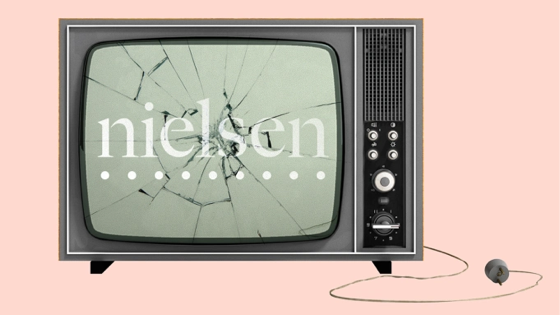 Big news: Nielsen sold to a pair of private equity firms for ≈ $10B.
Why this matters: Nielsen has been the standard for TV measurement over the past 70 years but is currently under fire on multiple fronts.
Big question #1: Are Nielsen's troubles new?
Quick answer: No. People have been asking questions about TV ratings since at least 1962! (h/t: @SportsTVRatings)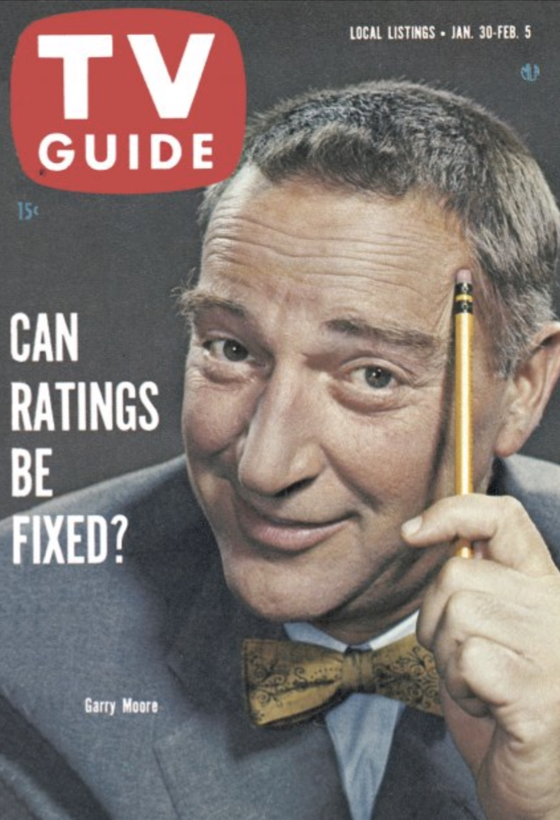 Big question #2: What has changed?
Quick answer: Nielsen's panel-based approach (41K HH covering 100K people) breaks down as attention fragments across devices and content.  They are built linear TV first in a world that is rapidly shifting to digital first.
Top rated non-sports show by year (% change) according to Nielsen:
1) 1950 (Texaco Star Theater) – 61.6
2) 1960 (Gunsmoke) – 37.3 (↓ 39%)
3) 1970 (Marcus Welby, M.D.) – 29.6 (↓ 21%)
4) 1980 (Dallas) – 34.5 (↑ 17%)
5) 1990 (Cheers) – 21.3 (↓ 38%)
6) 2000 (Survivor) – 17.4 (↓ 18%)
7) 2010 (American Idol) – 14.5 (↓ 17%)
8) 2019 (The Big Bang Theory) – 10.6 (↓ 27%)
Why this matters: Viewership has fragmented faster than Nielsen's measurement has evolved.
Big question #3: What is Nielsen doing about this?
Quick answer: Nielsen is launching a new measurement offering (Nielsen ONE) covering TV and streaming. In theory, this will include data from ≈ 100M smart TVs and set-top boxes.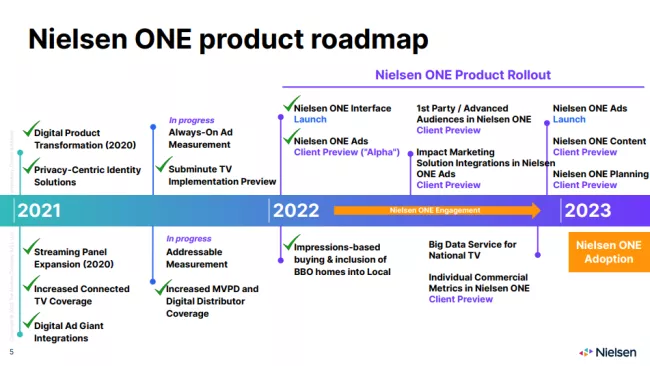 Big question #4: Will being owned by private equity help or hurt Nielsen's chances to compete?
Quote from Mark Zagorski – CEO @ DoubleVerify:
"The public markets are kitty cats compared to the private equity guys who will come in. They will come in and rip that company to shreds."
Flashback #1: DoubleVerify CEO Mark Zagorski on The Future of Video Ad Measurement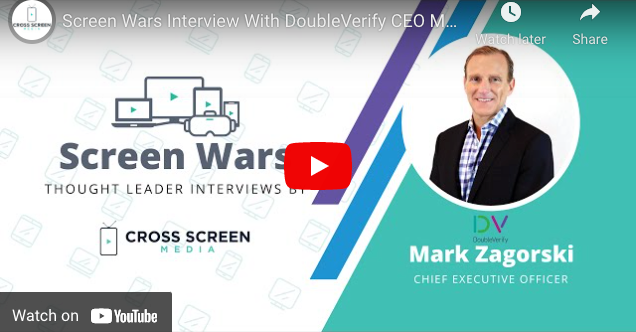 Big question #5: How is the marketplace moving forward beyond Nielsen?
Quick answer: Networks including NBCUniversal, Disney, and WarnerMedia are working with multiple partners. For example, NBCUniversal released a full measurement framework outlining it's evaluation criteria.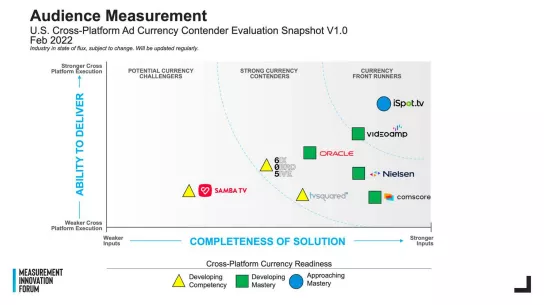 Big question #6: What happens in the short term?
Quick answer #1: Disney is a great example. They are an alpha partner with Nielsen ONE while also announcing a partnership with Samba TV.
Quick answer #2: NBCUniversal utilized iSpot and Nielsen during the Super Bowl.
Flashback #2: NBCUniversal Changes the Channel on Nielsen
Outstanding questions:
1) How do new panels (Hyphametrics, TVision, etc.) built for a cross-screen world impact the measurement space?
2) How should local marketers be evaluating planning/measurement offerings?
Video: Talking TV: Nielsen's Sale And Measurement's Fragmented Future