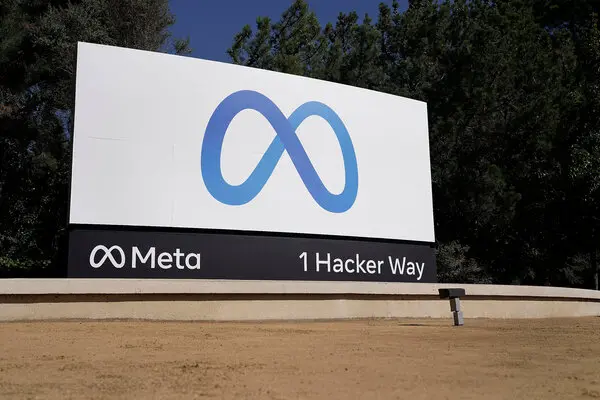 Facebook Meta advertising revenue (YoY growth):
1) 2015-Q3 – $4.3B
2) 2016-Q3 – $6.8B (↑ 59%)
3) 2017-Q3 – $10.1B (↑ 49%)
4) 2018-Q3 – $13.5B (↑ 33%)
5) 2019-Q3 – $17.4B (↑ 28%)
6) 2020-Q3 – $21.2B (↑ 22%)
7) 2021-Q3 – $28.3B (↑ 33%)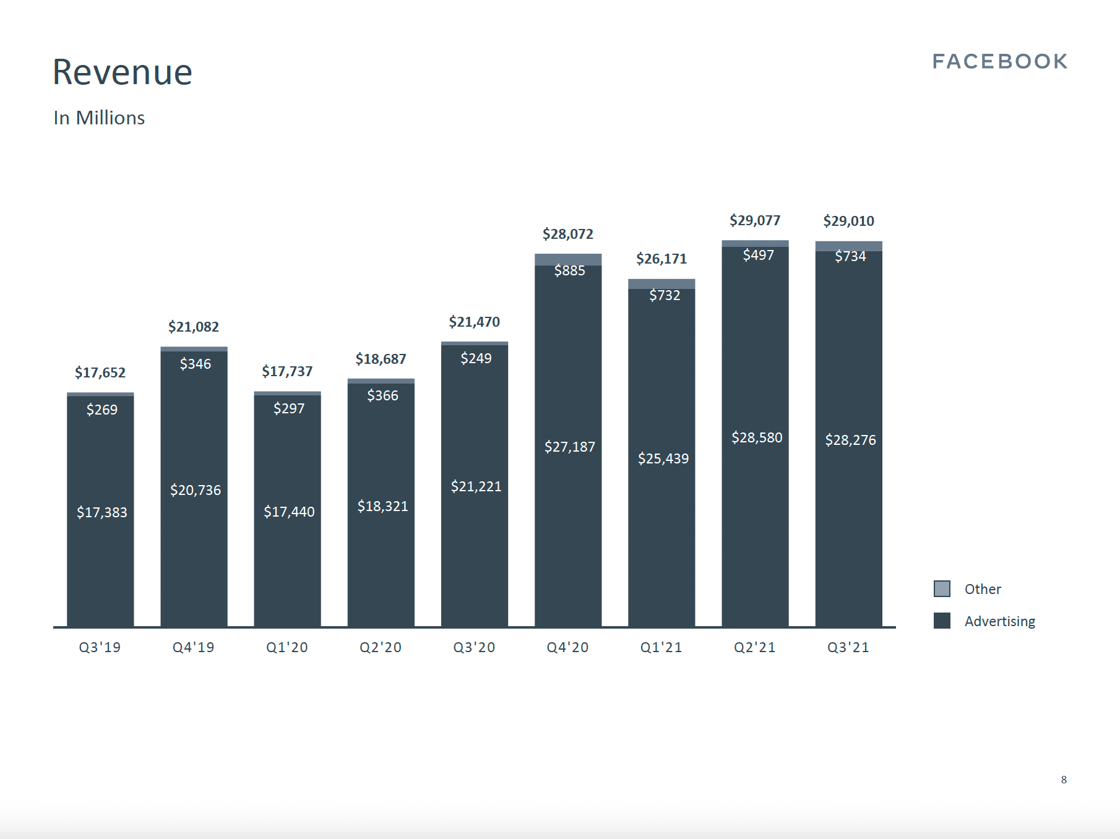 Facebook Meta advertising revenue per user in the U.S. and Canada (YoY growth):
1) 2015-Q3 – $9.86
2) 2016-Q3 – $15.08 (↑ 53%)
3) 2017-Q3 – $20.69 (↑ 37%)
4) 2018-Q3 – $27.11 (↑ 31%)
5) 2019-Q3 – $33.86 (↑ 25%)
6) 2020-Q3 – $39.04 (↑ 15%)
7) 2021-Q3 – $50.34 (↑ 29%)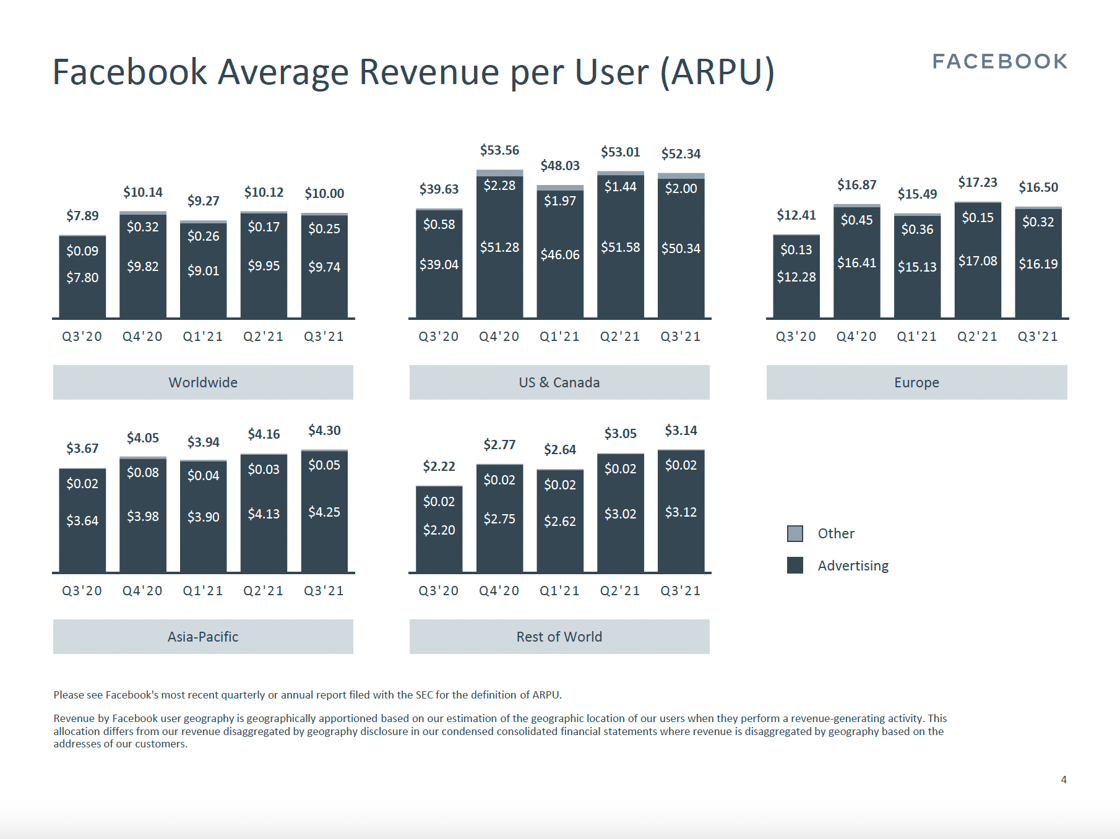 Facebook Meta daily active users in the U.S. & Canada (YoY growth):
1) 2015-Q3 – 167M
2) 2016-Q3 – 178M (↑ 7%)
3) 2017-Q3 – 185M (↑ 4%)
4) 2018-Q3 – 185M (↑ 0%)
5) 2019-Q3 – 189M (↑ 2%)
6) 2020-Q3 – 196M (↑ 4%)
7) 2021-Q3 – 196M (↑ 0%)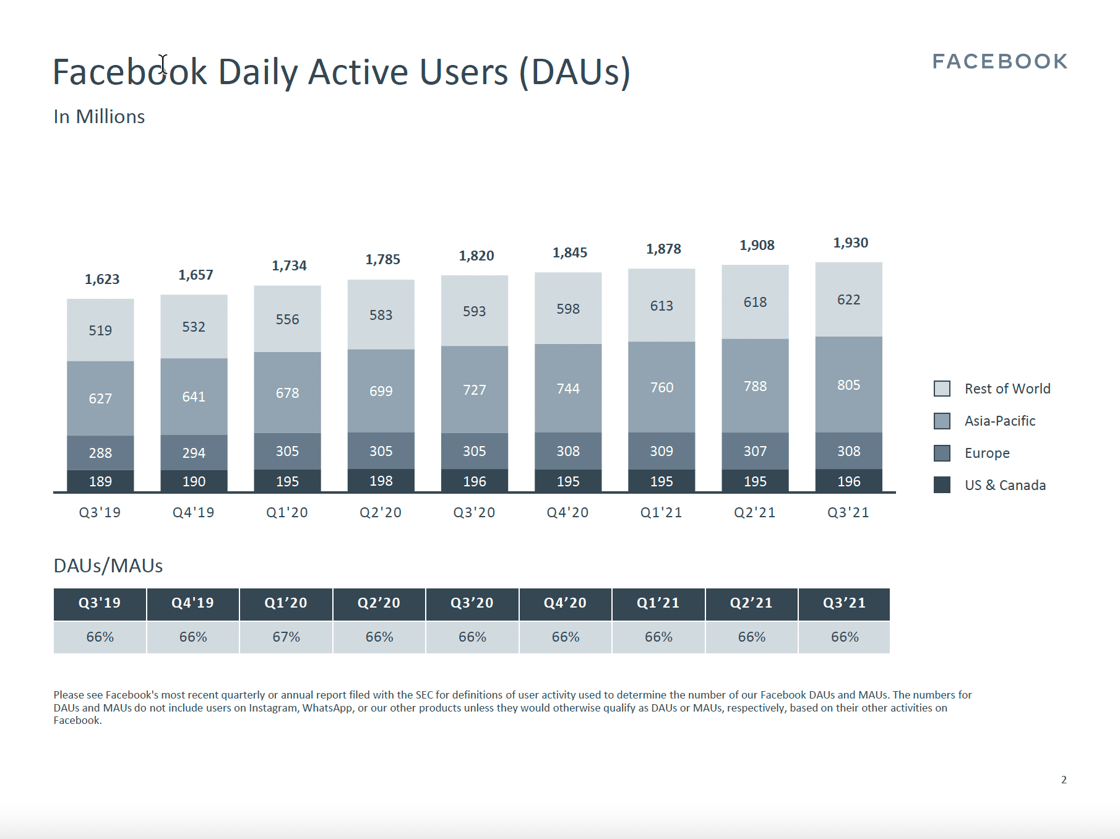 Big news #1: Instagram accounts for 50%+ of Facebook's Meta's advertising revenue in 2021.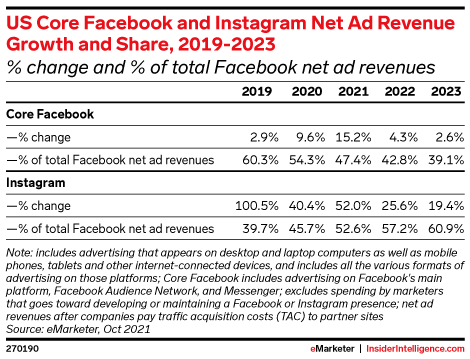 Big news #2: Facebook Meta has a problem with younger consumers.  Time spent fell 16% YoY amongst 13-17-year-olds!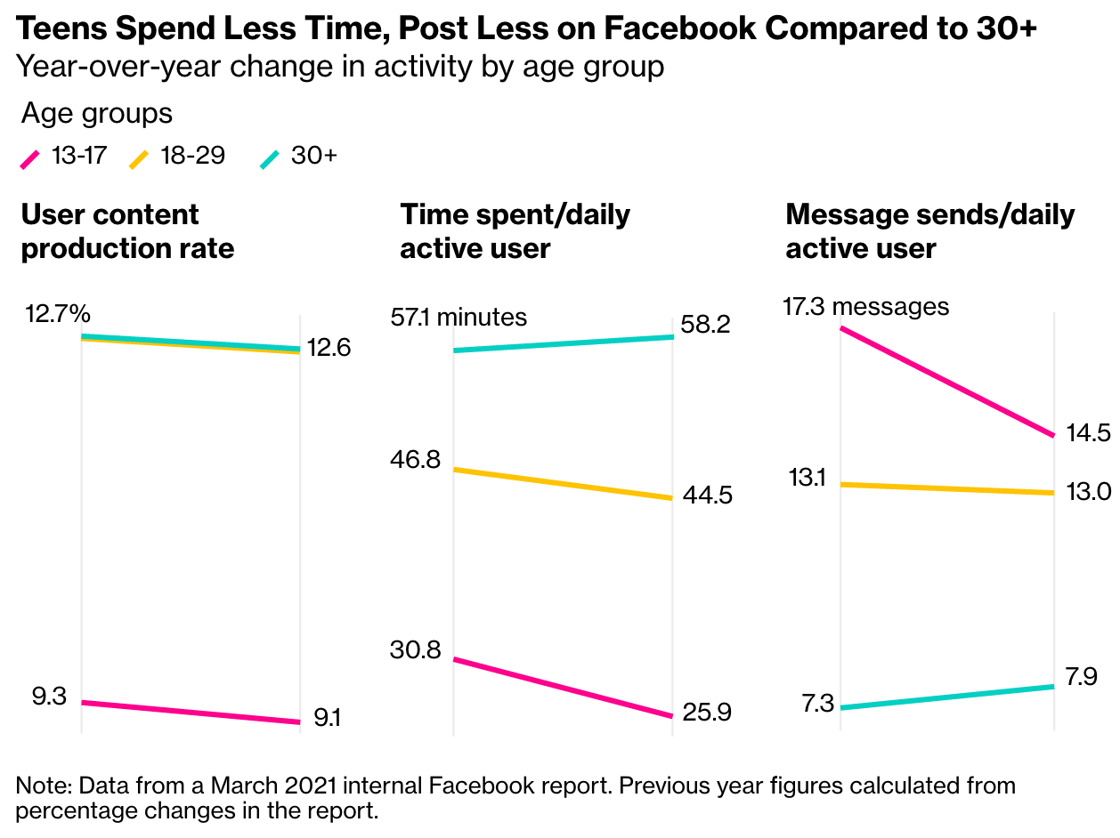 Big question: What apps are growing their share with teens?
Quick answer: Snap and TikTok.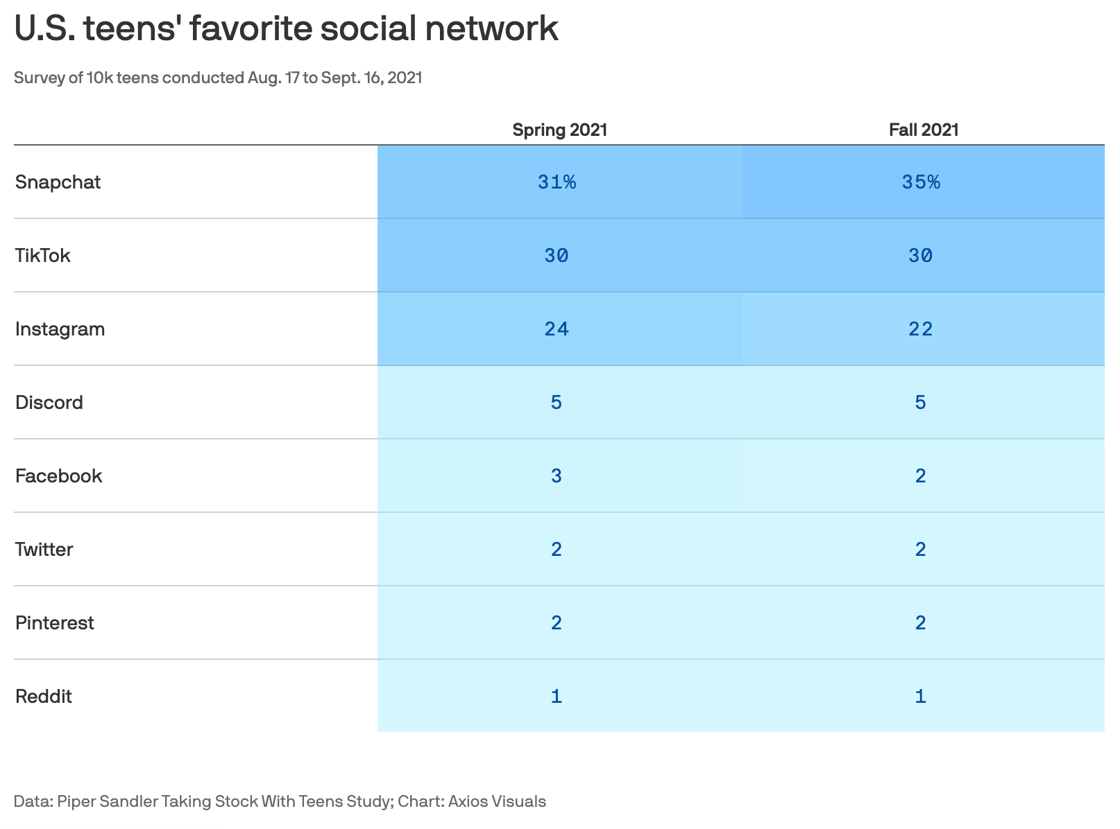 Interesting: In 2020, Facebook Meta admitted that ≈ 11% of accounts (≈ 350M) are duplicates.  Recent internal research estimated 32% – 56% of new accounts are duplicates.
PSA: Despite various issues, the Facebook Meta machine keeps rolling with a 46% YoY increase in CPMs.
More #1: Facebook execs lie a lot – so why believe anything they say?
More #2: Inside Instagram's Failed Campaign to Win Over Critics of Kids' App