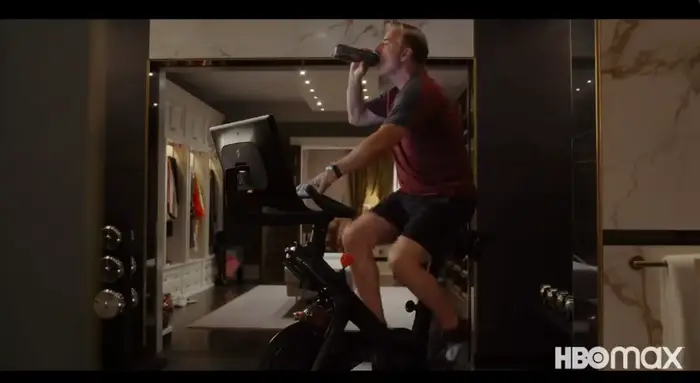 Big in Mrs. Screens world: Near the end of the premiere for HBO Max's "Sex and the City" reboot "And Just Like That," Mr. Big (aka James Preston) dies of a heart attack after completing his 1,000th Peloton class.
Why this matters: This event saw the collision of two major trends in marketing (product placement and rapid response).  What happened next was the interesting part.
Timeline of events for Peloton/And Just Like That:
1) Thursday (12/09) – The episode is released.  Mr. Big dies.
2) Saturday (12/11) – Pelotons market capitalization falls by 15% (↓ ≈ $2B)
3) Sunday (12/12) – Peloton releases an ad with the actor (Chris Noth), who plays Mr. Big, and the Peloton trainer (Jess Kim), who had a cameo in the episode as the fictitious Allegra.
4) Monday (12/13) – Peloton's market capitalization rises by 7% (↑ ≈ $935M) following the response ad.

FYI: The stock has been down ≈ 15% (↓ ≈ $2.2B) since the episode premiered.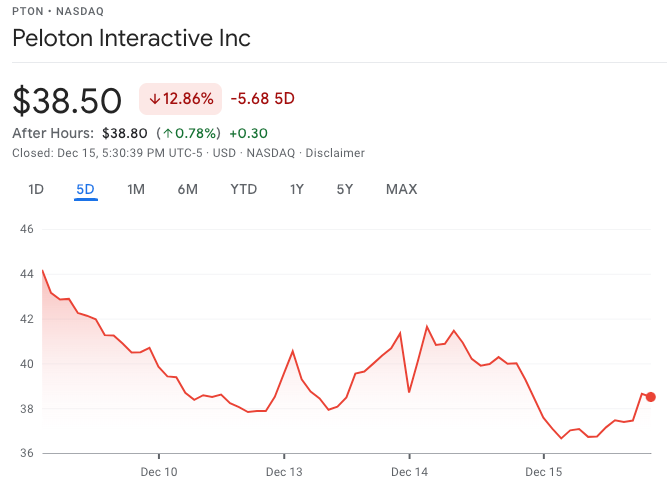 Video: And just like that…he's alive.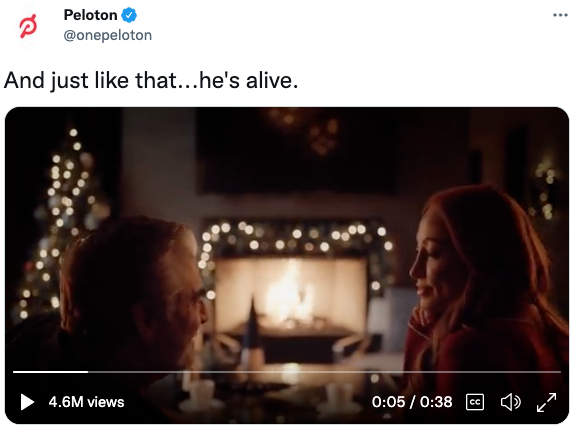 Key details for Peloton response ad:
1) Created in less than 48 hours
2) Maximum Effort, a digital marketing agency co-founded by Ryan Reynolds, was the creative lead.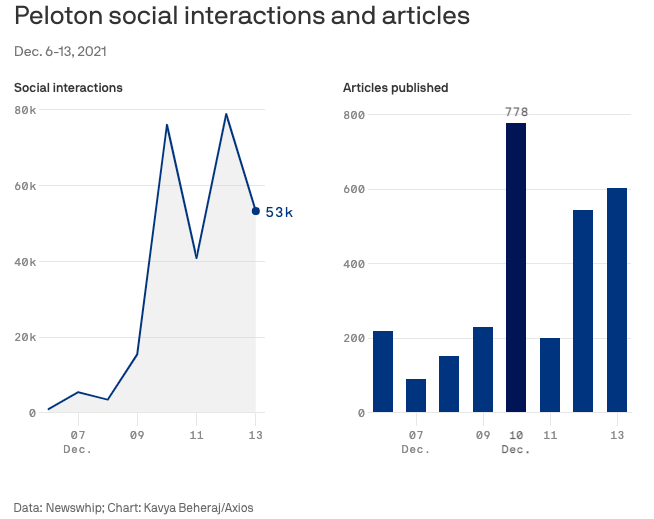 Big question #1: Was Peloton in on this from the get-go?
Quick answer: They claim to have been as surprised as we were.
Quote from Dr. Suzanne Steinbaum – Preventative cardiologist and member of Peloton's health and wellness advisory council:
"I'm sure 'SATC' fans, like me, are saddened by the news that Mr. Big dies of a heart attack.  Mr. Big lived what many would call an extravagant lifestyle — including cocktails, cigars, and big steaks — and was at serious risk as he had a previous cardiac event in Season 6. These lifestyle choices and perhaps even his family history, which often is a significant factor, were the likely cause of his death. Riding his Peloton Bike may have even helped delay his cardiac event."
Big question #2: Are companies usually in the dark about how their products are used in movies or TV shows?
Quick answer: According to the New York Times, if HBO did not disclose the storyline involving the product, they could potentially sue.

Quote from Stacy Jones – Chief Executive and Founder @ Hollywood Branded:
"It was a misstep that Peloton wasn't fully aware of the script.  The production forgot that product placement is supposed to be mutually beneficial, and they did not put their thinking cap on about the damage that this would cause the brand,"
Video: The "Sex and the City" reboot wrecked Peloton