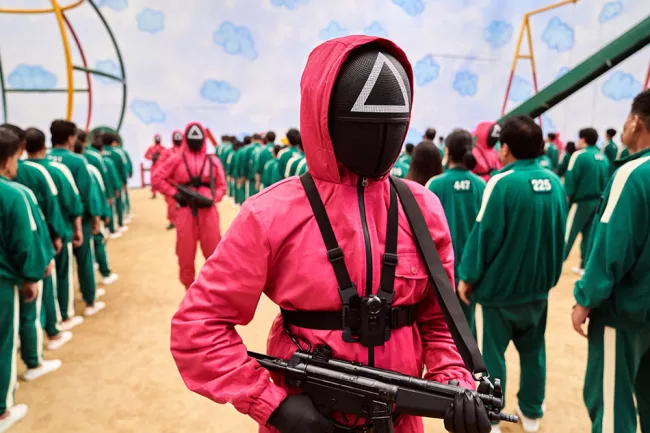 Netflix subscriber growth in 2021-Q3:
1) Projected – 3.5M
2) Actual – 4.4M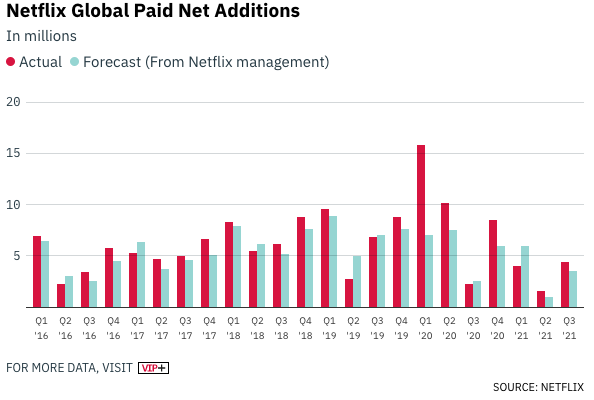 Netflix subscribers by quarter (YoY growth):
1) 2015-Q3 – 69.2M
2) 2016-Q3 – 86.7M (↑ 25%)
3) 2017-Q3 – 104.0M (↑ 20%)
4) 2018-Q3 – 130.4M (↑ 25%)
5) 2019-Q3 – 158.3M (↑ 21%)
6) 2020-Q3 – 195.2M (↑ 23%)
7) 2021-Q3 – 213.6M (↑ 9%)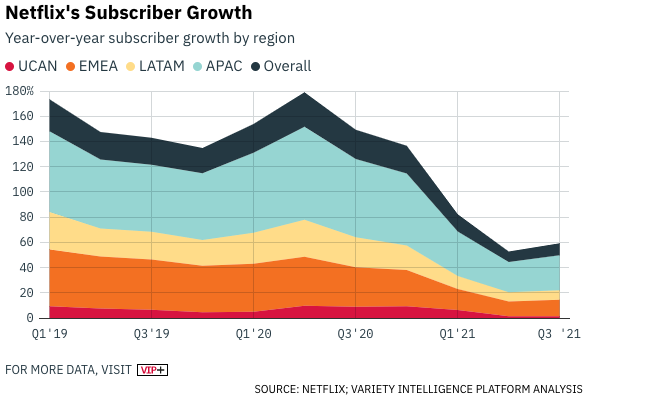 Netflix subscribers (% of total):
1) International – 139.5M (65%)
2) U.S./Canada – 74.0M (35%)
3) Total – 213.6M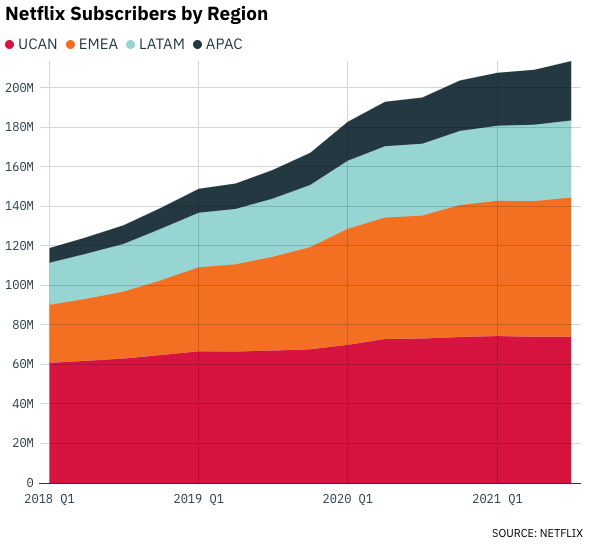 Wow: 25% of Netflix subscribers watch it more than any other video service, including broadcast and cable TV.
Key details for Squid Games:
1) Launched worldwide on September 17th
2) 10 episodes
3) $21.4M to produce ($2.4M/episode)
4) 142M households (≈ 2/3 of user base) started in the first four weeks
5) 87M households (62% who started) finished the entire season
6) #1 show on Netflix in 90 countries
7) 95% of viewers are outside South Korea
8) Subtitled in 31 languages and dubbed in 13
9) Generated $891M in "value" for the company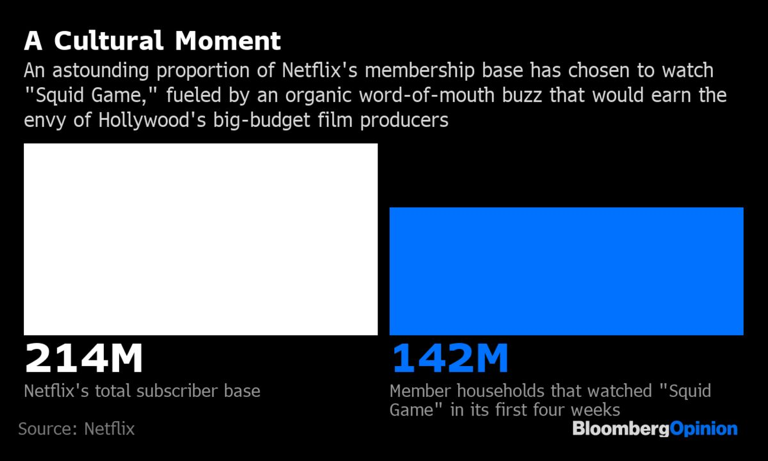 Why this matters: Netflix has been able to turn non-English shows (Narcos, Dark, Money Heist, etc.) into worldwide hits.  Squid Games has taken this to another level.
Netflix content spend (YoY increase):
1) 2013 – $2.0B
2) 2014 – $3.0B (↑ 50%)
3) 2015 – $4.0B (↑ 33%)
4) 2016 – $5.0B (↑ 25%)
5) 2017 – $6.0B (↑ 20%)
6) 2018 – $8.0B (↑ 33%)
7) 2019 – $13.9B (↑ 74%)
8) 2020 – $11.8B (↓ 15%)
9) 2021P – $17.0B (↑ 44%)
Netflix content spend by country in 2021 according to the Wall Street Journal:
1) South Korea – ≈ $500M
2) India – ≈ $200M+
Video: Netflix Co-CEO and Chief Content Officer Ted Sarandos | Full Interview | Code 2021