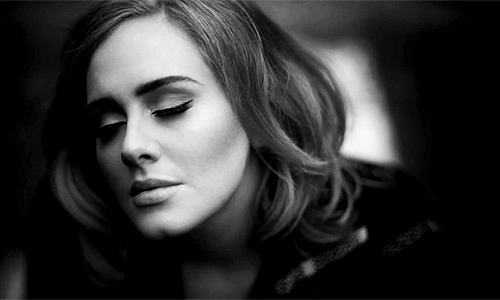 Big news: Adele, the top-selling artist of the 2010s, will be releasing her next album, "30", six years after her record-breaking album "25".
Quote from Adele:
"There isn't a bombastic 'Hello'.  I don't want another song like that.  That song catapulted me in fame to another level that I don't want to happen again."
Why this matters: Adele is the brightest star in an industry that has changed dramatically since 2015. For example, the share of industry revenue from streaming has grown from 35% in 2015 to 83% in 2020.  It is crazy to remember Adele kept her last album off of streaming for 7 months!
Share of music industry retail revenue from streaming according to the RIAA:
1) 2005 – 1%
2) 2010 – 7%
3) 2015 – 35%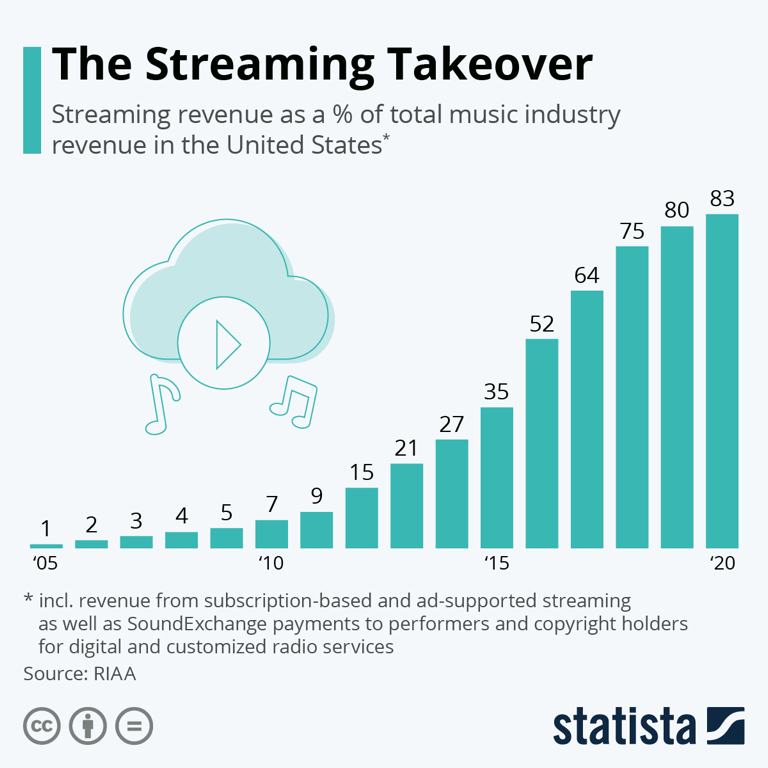 Paid music streaming subscribers by service according to Chartr:
1) Spotify – 165M
2) Apple Music – 78M
3) Amazon Music – 63M
4) YouTube Music – 50M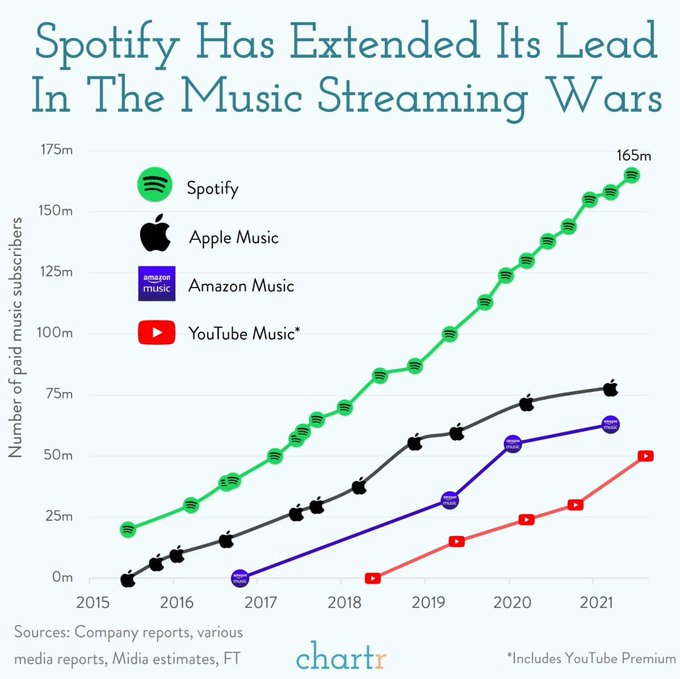 Top music platform by age group according to getWizer:
1) 15-29 – Spotify
2) 30-44 – YouTube Music
3) 45-59 – FM radio
4) 60+ – FM radio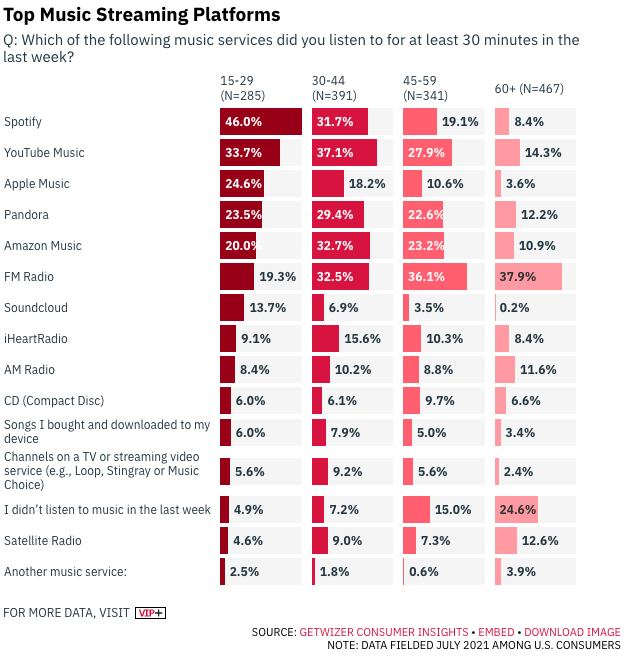 Wow: Adele's last album ("25") sold 3.4M albums during the first week (U.S. record) and joined "21" as the only albums to lead sales in back-to-back years.
Top first week album sales (U.S. only) according to Wikipedia:
1) Adele "25" (2015) – 3.4M
2) NSYNC "No Strings Attached" (2000) – 2.4M
3) NSYNC "Celebrity" (2001) – 1.9M
4) Eminem "The Marshall Mathers LP" (2000) – 1.8M
5) Backstreet Boys "Black & Blue" (2000) – 1.6M
6) Eminem "Encore" (2004) – 1.5M
7) Eminem "The Eminem Show" (2002) – 1.3M
8) Britney Spears "Oops!… I Did It Again" (2000) – 1.3M
9) Taylor Swift "1989" (2014) – 1.3M
10) Taylor Swift "Reputation" (2017) – 1.2M
Top-selling album by year according to Wikipedia:
1) 2010 – Eminem "Recovery
2) 2011 – Adele "21"
3) 2012 – Adele "21"
4) 2013 – Justin Timberlake "The 20/20 Experience"
5) 2014 – Taylor Swift "1989"
6) 2015 – Adele "25"
7) 2016 – Adele "25"
8) 2017 – Taylor Swift "Reputation"
9) 2018 – Various Artists "The Greatest Showman"
10) 2019 – Taylor Swift "Lover"
Top pick from Lil Screens: Jimmy Fallon, Adele & The Roots Sing "Hello" (w/Classroom Instruments)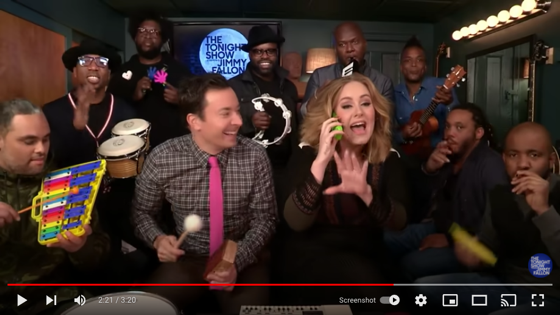 Top pick from Mrs. Screens: Adele Carpool Karaoke