Discovery+ subscribers (YoY growth):
1) 2020 – 5.2M
2) 2021 – 22.0M (↑ 323%)
Big news: Discovery and WarnerMedia may complete their merger by the end of this quarter.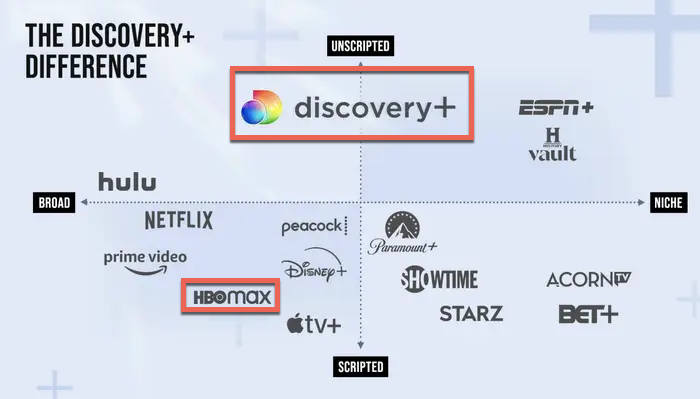 Big question #1: What will WarnerBros. Discovery cost?
Potential subscription tiers for WarnerBros. Discovery:
1) Free w/ ads
2) Lower cost subscription w/ some ads
3) Higher cost subscription with no ads
Quote from David Zaslav – CEO @ Discovery:
"Our objective is to reach everybody.  There's a load of people that will never pay for television, but they can go to and view this content and that'll be advertiser-supported.  I think there are a number of players that are very tied to this idea of subscription-only."
Flashback: Welcome To The Jungle: Discovery Betting On New Streaming Service
Monthly ARPU for Discovery:
1) Discovery+ (ad-supported) – $9
2) Discovery+ (ad-free) – $7
3) Discovery linear (ad-supported) – $7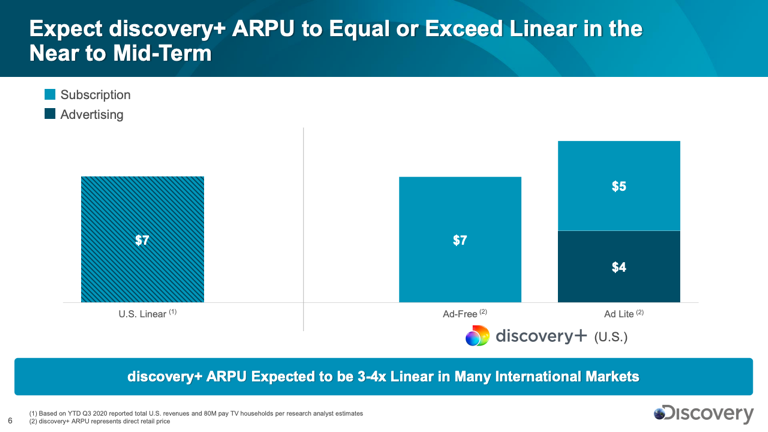 FYI: The combined company will generate ≈ $10B in linear/streaming ad revenue.
Big question #2: Will WarnerBros Discovery lead the spending race for content?
Quick answer: No.
Quote from David Zaslav – CEO @ Discovery:
"Our goal is to compete with the leading streaming services, not to win the spending war."
Estimated U.S. content spend for WarnerBros. Discovery (YoY growth) according to Wells Fargo:
1) 2019 – $19.8B
2) 2020 – $18.0B (↓ 9%)
3) 2021 – $20.7B (↑ 15%)
4) 2022P – $22.4B (↑ 8%)
5) 2023P – $24.0B (↑ 7%)
6) 2024P – $25.2B (↑ 5%)
7) 2025P – $26.2B (↑ 4%)
Share of series demand according to Parrot Analytics:
1) Disney – 20%
2) WarnerBros. Discovery – 19%
3) Viacom – 13%
4) NBCUniversal – 11%
5) Netflix – 8%
6) Other – 29%